Understand and Target Your Audience
Affluent Travellers
Affluent Americans account for 49% of total travel expenditures. They take 3-5 leisure trips a year and they enjoy being treated like a VIP.
Tips
Showcase exclusive experiences
Consider competitor conquesting
Budget Travellers
Frugal, smart, mostly young and looking for the best value options. They look for accommodation that provides easy access to public transportation and attractions.
Tips
Offer 'Early Bird' discounts
Promote off-season travel deals
Baby Boomer Travellers
Shorter trips, pre-planned tours and packages and trips focused on a theme are likely to attract this generation who control 70% of disposable income in the United States.
Tips
Promote experiences and activities
Use value messaging
Millennial Travellers
Travel is a top aspiration for 57% of 24-39 year olds. They seek culturally significant destinations when travelling a total of 35 days a year.
Tips
Feature diverse activities
Device targeting on any screen, especially while travelling
Robert
Average household income $100,000+
Average household travel spend $6,400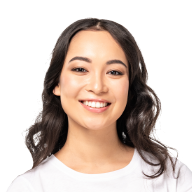 Janice
Average household travel spend $4,400
Typically millennial or Gen Z, aged 18 to 39 in 2020
Mary
Born 1946-1964, ages 56 to 74 in 2020
Average household travel spend $6,600
James
Average household travel spend $4,400
44% travelling as families with children
Own the Travel Planning Journey
Inspiration Stage
Challenge
Inspire travel and put your brand top-of-mind before prospects even begin to consider their travel options.
Solution
Use custom audience segments to target people looking at inspirational content such as "Top 10 Best Places To Travel" articles.
Discovery Stage
Challenge
Drive brand engagement and affinity. Provide ideas for what travellers can do at a specific destination.
Solution
Use custom audience segments to target people for flights and accommodations to and from your destination. For example, people browsing "Top 10 Tourist Attractions in France."
Booking Stage
Challenge
Drive travellers to book or purchase.
Solution
Use dynamic retargeting to capture high purchase intenders that browsed your website and serve them a customized ad.
Travel Stage
Challenge
Find people in transit and anticipate their needs, finding moments to upsell and cross-sell.
Solution
Use IP data and geotargeting to serve ads in known travel locations such as airports, train stations, cafes and hotels.
Attract Attention and Engagement
With the luxury of being a very visual industry, consider incorporating compelling ad formats to attract attention and engagement. Video plays a big role for travellers and innovative formats—native stories work well to capture those "getaway" moments.
StackAdapt Resources:
Travel and Tourism Strategies
Blog
6 Strategies for Harnessing Travel and Tourism Marketing
Read the Blog
Webinar
Take Your Travel Campaigns to New Heights With Programmatic
Watch
Resources
Evolving Beyond the Crisis: Consumer Trends and Travel Marketing
Get Your Copy